Here are my top 5 prettiest celebrities in my opinion. What are yours . Leave a comment and let me know.
1. Mila Kunis
Date of Birth: August 14, 1983
Place of Birth: Chernivtsi, Ukrainian SSR
Profession: Mila Kunis is a Hollywood actress and a voice artist. Her major works include Black Swan and television sitcom That's 70's Show. She has also been cast for the voice of Meg Griffin on the animated sitcom Family Guy
2. Emma Stone
Date of Birth: November 6, 1988
Place of Birth: Scottsdale, Arizona, United States
Profession: Emma Stone is an American actress of Hollywood. Her recent movie is Amazing Spider-Man. Other films she has worked in include Easy A, Crazy Stupid Love, The Help and Paper Man.

3. Jennifer Lawrence
Date of Birth: August 15, 1990
Place of Birth: Louisville, Kentucky

Profession: Jennifer Lawrence is television and film actress from United States. She has acted in a number of successful movies and shows. They are TV sitcom The Bill Engvall Show and her recent Sci-fi movie The Hunger Games which earned her wider recognition. Other movies include Garden Party, The Poker House and The Burning Plain.

4. Emma Watson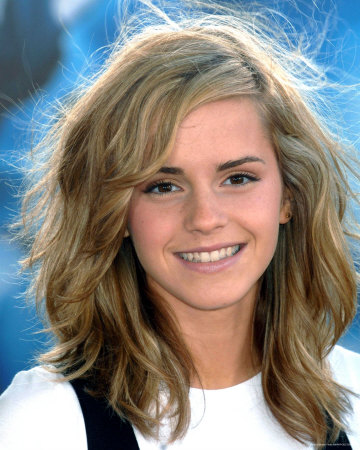 Date of Birth:
April 15, 1990
Place of Birth:
Paris, France
Profession:
Emma Watson is an English actress. Her major work is Hermione character in the Harry Potter films series
5. Natalie Portman
Date of Birth:
June 9, 1981
Place of Birth:
Jerusalem, Israel
Profession:
Natalie Portman is an American and Israeli actress.